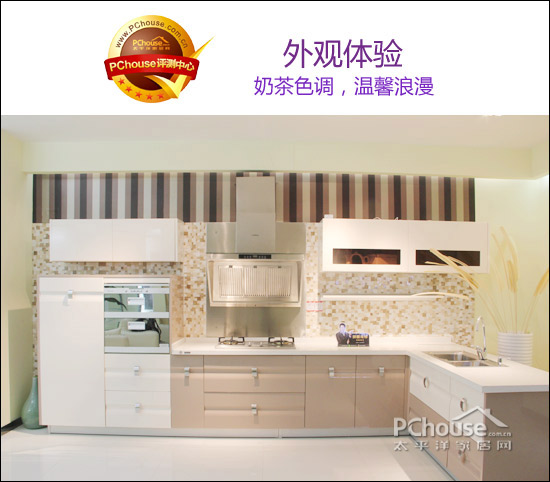 This is an open kitchen that combines the whole cabinet with space to create more space for a beautiful and functional kitchen. The simple European-style lines contain elegant romantic feelings; the tea color is full of fresh and clean kitchen; you can't help but tempted to cook a meal for your loved ones, if you are also the owner of a loved one, then This cabinet is worth paying attention to.


The overall color of the milk tea color shows that the light in the kitchen is very soft, giving a warm and romantic feeling.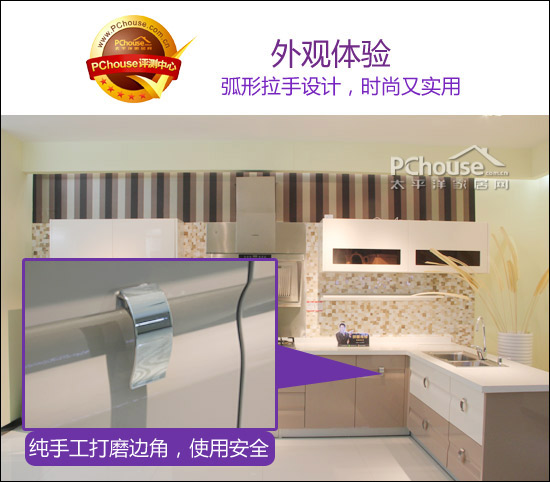 The curved handle design echoes the overall door shape, which is fashionable and practical. The corners are hand-polished and the force points are set scientifically and are safe to use.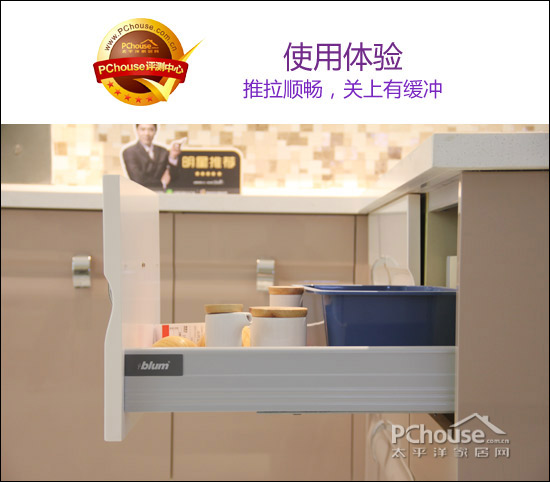 The drawer is pulled out very smoothly, and there is a cushion when it is closed. The evaluation staff has a live experience, even if it is relatively hard, it will not be closed at once.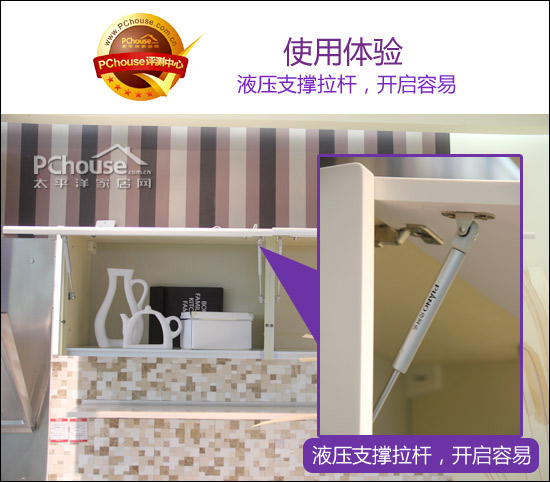 The upper storage cabinet uses hydraulic support levers for easy opening, and also has a cushioning design for closing, silencer and shock absorption, no collision or rebound.


The Piano Mino cabinet design is practical and generous, giving a soft and elegant color texture to the appearance, which is in line with the warm and romantic theme; the curved handle design is fashionable and practical. Quartz stone countertops, environmental protection door panels, original Blum hardware, stainless steel disinfection cabinets, stoves, superior materials, and the whole cabinet is seamless, beautiful and easy to use. The cabinet details are ingenious and practical, the sink is simple but functional, and the interior storage space of the cabinet is more excellent and the design is user-friendly. In short, this Piano Minor cabinet has a good overall performance in all aspects, is your intimate choice to create a warm home.

ADD A TOUCH OF STYLE TO YOUR KITCHEN DECORATION - It is a fresh designed Food-Grade Kitchen Utensils set that will upgrade your modern, classic or rustic kitchen decoration. Enjoy this deluxe kit of Cooking Tools where style meets quality in elite Cooking Utensils.FDA approved food grade silicone and BPA free.Non-stick silicone surface with nylon inner core.Great flexibility surface prevent scratching, scuffing or damaging your expensive cooking utensils.Light and renewable wooden cookware handles are more environmental.

Kitchen Utensils

Cooking Tools,Kitchen Utensils,Cooking Utensils,Meat Fork,Slotted Turner,Solid Turner,Soup Ladle,Spaghetti Serve,Solid Spoon,Slotted Spoon,Potato Masher

RealSheen Lifestyle Enterprise Limited , https://www.realsheen.com