Changde City Slider Commodity Co., Ltd. is the first high-tech day-to-day company in China that has comprehensively introduced European and American high-tech day-to-day product technology, and specializes in production and management. The company cooperates with many multinational giants in Europe and America (such as 3M, Dow, Bayer, Dow Corning, Huntsman, etc.), introduces high-tech production technology from Japan and Europe, and valuable environmental protection raw materials, and manufactures and sells outdoor equipment, automobile accessories, and high-grade leather. Professional outdoor waterproofing agents for textiles, households, etc., environmental antibacterial deodorants, environmental antibacterial agents, professional leather cleaners and other products. All products are produced in accordance with European and American export standards, and have passed all relevant tests of the international authoritative testing agency SGS and China National Quality Inspection Center. To ensure that the product's performance, efficacy, quality, health and safety and environmental protection in line with the various international and national testing standards.
Srid's products create a safe, comfortable, healthy and environmentally-friendly living space for the majority of users by enhancing the performance and texture of outdoor equipment, automotive supplies, and household items. Srid company adhering to the "forge ahead, the customer first" philosophy, for the majority of users and friends to provide quality and efficient services, and dedication to work with you to enhance the safety, comfort and taste of our lives and continue to work hard!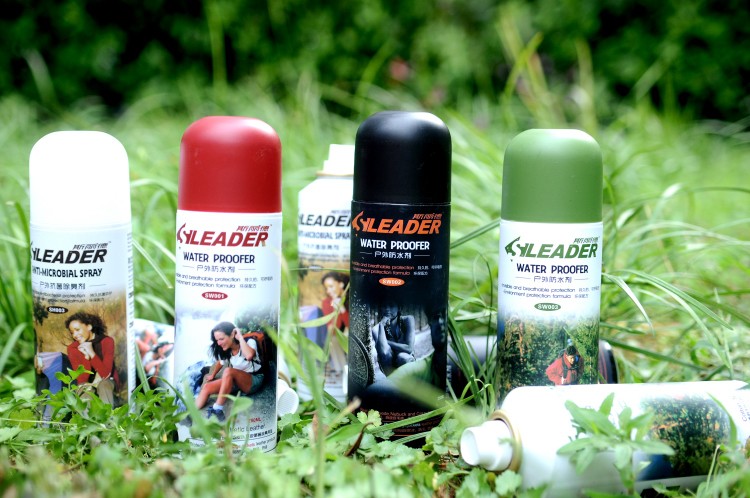 Changde City Slider Commodity Co., Ltd. Tel: 736- 7278108
Fax address: No. 501, Block D, Linjiang Ngayuan, Renmin West Road, Wuling District, Changde City, Hunan Province Post Code: 415000
Contact Person: Miss Guo (18216187095)
The company's home page: http:// http:// http:// http://cathyliu201009.cn.alibaba.com



Product Name:Professional outdoor waterproof agent (Jackets)
Product Model:SW003 Product Specifications:250ML/bottle (green packaging)
Market Retail Price: ¥1 18/bottle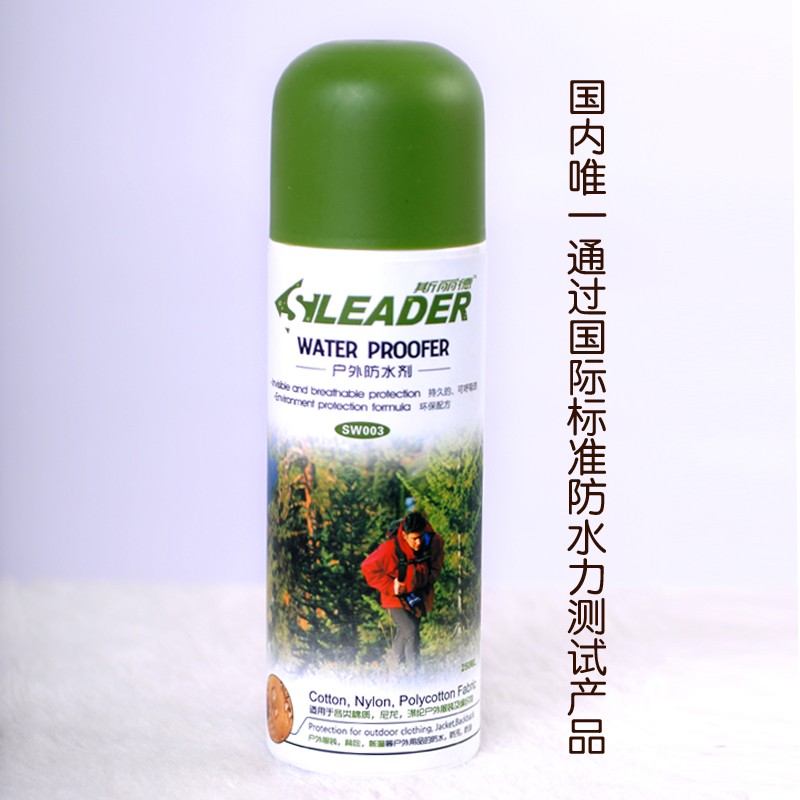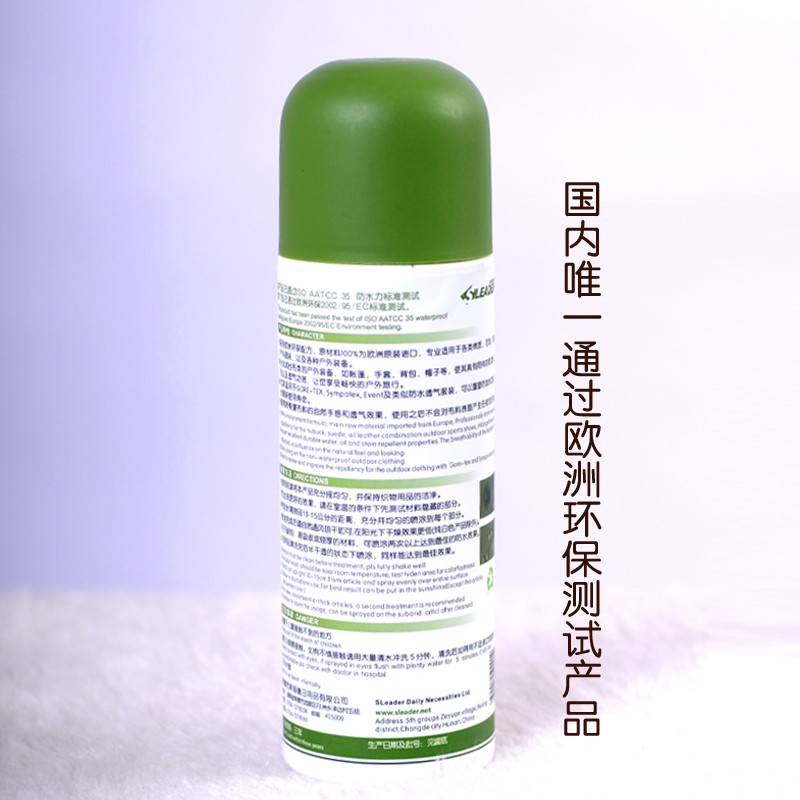 SLEADER professional outdoor waterproof agent reminds you: regular maintenance Jackets = extended Jackets life = increased Jackets waterproof breathable = ensure that you travel outdoors at any time in a dry state! ! !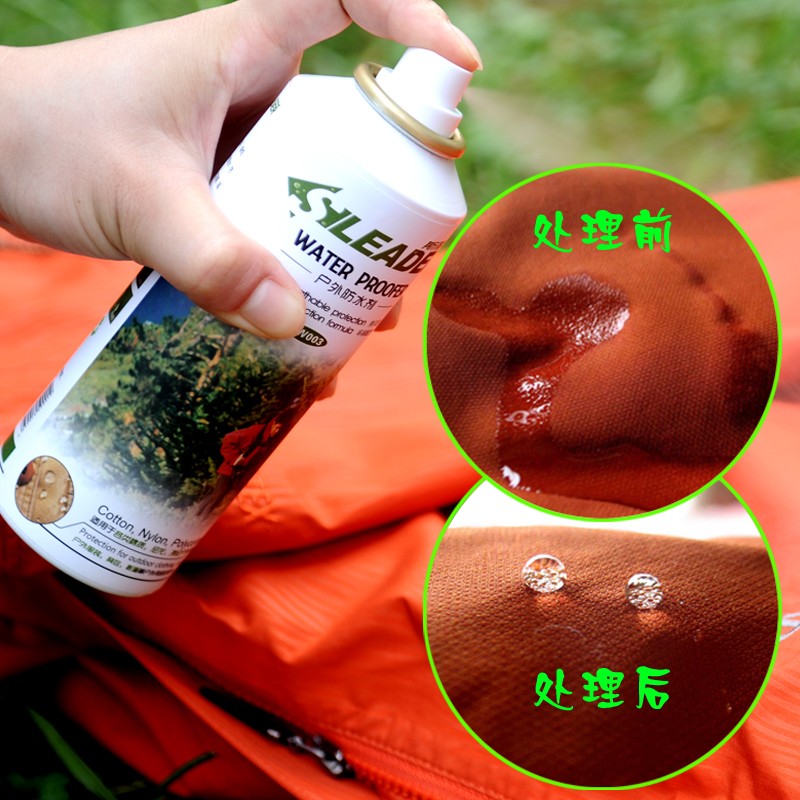 This product has passed the ISO AATCC 35 standard water resistance test This product has passed the European environmental protection 2002/95/EC standard test.


SLEADER SW003, a waterproofing agent specialized in outdoor clothing, is a water-soluble formula: The so-called water-solubility refers to the incorporation of a water-repellent substance (water-borne) in water. Water can fully penetrate into clothing or equipment (targeting the leaky area); water also shows that we don't use other harmful chemical solutes. Our products are safe for users and the environment.


Features:
1. It is environmentally friendly and it will be decomposed by nature, whether it is left in the production or after use. Moreover, the product itself does not contain any chemical substances that damage the environment, such as electric oil, CFC, and chloride.
2. In general, water repellents will only form a film on the surface of clothing or footwear. On the one hand, it will seriously affect the air permeability, and these films will be broken due to abrasion after use, leading to water. The SLEADER penetrates into the inner layer of cloth or leather, thereby strengthening the water repellency of the fiber, which on the one hand does not affect the breathability of the clothing or footwear, and at the same time enhances its waterproof function.
3 is not easy to wear and fall off

Product Features:
※ Using European environmental protection formula, 100% of raw materials are imported from Europe, professionally applicable to all kinds of cotton, nylon, polyester outdoor clothing, and various outdoor equipment.
※ Outdoor equipment for other types of cloth, such as tents, gloves, backpacks, hats, etc., to make it have the same anti-splash, anti-fouling and breathable effects, allowing you to enjoy the fun of outdoor travel.
※Especially applicable to GORE-TEX, Sympatex, Event and similar waterproof and breathable garments, which can remold the water repellent function and prolong the service life of the garment.
※ It can effectively restore the fabric's natural feel and breathability, and will not cause any damage to the fabric surface after use.

Instructions:
※ Please shake the product well before use, and keep the fabrics clean.
※ For better results, test the hidden part of the material at room temperature.
※ Spray 10 to 15 cm away from the object and apply to each part fully and evenly.
※ After spraying, please air dry naturally, and the drying effect is better in the sun (except pure white products).
※ For new, easily absorbed or thicker materials, spray more than twice to achieve the best waterproof effect.
※ Spraying in the semi-dry state after cleaning the product can also achieve the best results.

AD Star Bags,Packaging Bags,Plastic Packaging Bags,Industrial Packaging Bag

ZHEJIANG IMERIC ENVIRONMENTAL PROTECTION SCIENCE & TECHNOLOGY CO., LTD. , https://www.imeric-valvebags.com