Product Name:ds 18b20 temperature sensor

Brand: Kunlun Zhongda Specifications: DS18b20

Function: Temperature Measurement and Control Model: KZW/DS/18b20

Size: Material determined by actual demand:

Color: stainless steel
(In order to serve you better, it is recommended that you submit your purchasing requirements. We will provide you with an accurate quotation plan based on the order status.)

Ds 18b20 temperature sensor


Ds 18b20 temperature sensor product features:

It is wear-resistant, impact-resistant, small in size, easy to use and packaged in various forms. It is suitable for digital temperature measurement and control in various narrow spaces.

Parameter performance description:

1. Unique single-wire interface mode, DS18B20 only requires one port to connect the microprocessor and the DS18B20 when it is connected to the microprocessor;

2, the temperature range (-55 °C ~ +125 °C), the inherent temperature error (note, not the resolution, here was wrong before) 0.5 °C;

3, support multi-point networking function, a plurality of DS18B20 can be connected in parallel on the only three lines, up to only 8 in parallel, to achieve multi-point temperature measurement, if the number is too much, will make the power supply voltage is too low, resulting in signal transmission Instability

4, the power supply: 3 ~ 5V / DC (data line parasitic power supply);

5. No external components are needed during use, and the measurement result is transmitted in 9~12 bits digital mode;

6, stainless steel protection pipe diameter Φ6, suitable for DN15 ~ 25, DN40 ~ DN250 various media industry pipelines and narrow space equipment temperature measurement;

7, standard installation thread M10X1, M12X1.5, G1/2" optional

The PVC cable is directly out of the line or the German-style ball-type junction box outlet is convenient for connection with other electrical equipment.


Application range (changes its appearance depending on the application):

1. The product is suitable for temperature measurement and control fields such as frozen warehouses, granaries, storage tanks, telecommunications rooms, power equipment rooms, cable trunkings, and agricultural greenhouses;

2. Temperature measurement and control of industrial equipment such as bearings, cylinders, textile machinery, air conditioning (heating and cooling), and boilers;

3, automobile air conditioners, refrigerators, freezers, low-temperature drying ovens and other mechanical equipment supporting equipment such as temperature measurement and control.

The bright and classic high gloss white color, the most common in whiteboard, is almost suitable any surroundings.
Creation of whiteboard surfaces that can be wiped off dry
Daily changing writings in schools, nurseries, seminar rooms, children rooms
Restoration of old whiteboards
Writings can be wiped off without leaving ghostings
Writable with all whiteboard markers
Finest thickness allow even inexperienced users an easy and fast application on large surfaces
Cut to any shape and size
Permanent markers can be easily removed with solvent, without damaging the surface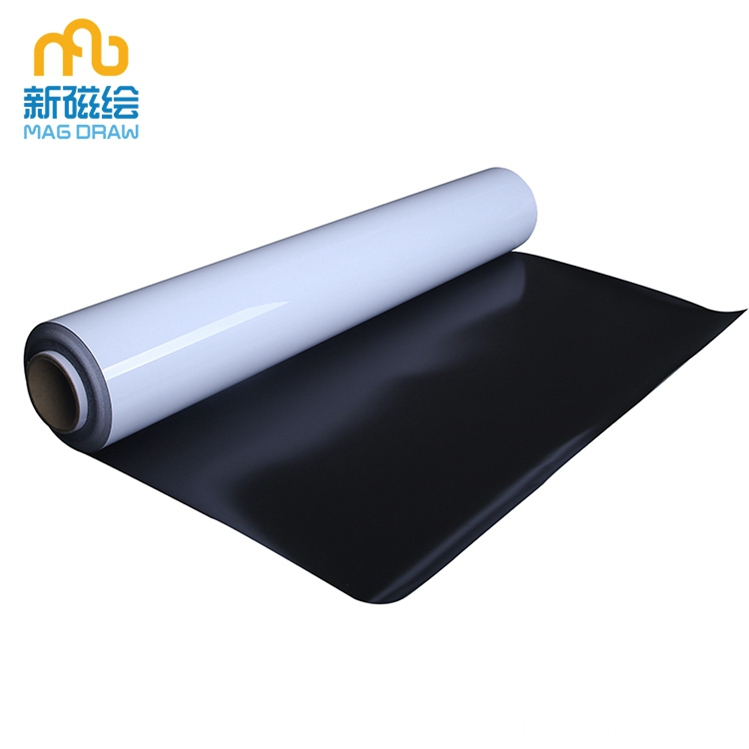 High Gloss White Whiteboard
High Gloss White Whiteboard, High Gloss Whiteboard, High Gloss White Color Whiteboard
Guangzhou New Magnetics Technology Co.,Ltd , https://www.softwhiteboard.com